Helping not for profits and businesses make an impact and create connections through copy and strategy. AND ... you are in the right place ... I am also an award-winning children's author, writing stories that families love and children connect with.
Contact Me
Learn More
I WRITE ALL THE THINGS! STRATEGIC MINDSET. ENGAGING COPY.  STORYTELLER AND BEST-SELLING AUTHOR.
I connect people and purpose through copywriting, content and communication strategies.
If you're a not for profit, social enterprise, community group or association, government agency or small business in need of copy – you're in the right place.
After compelling copy and content that moves people to take action? I'm your writer. 
Struggling to meet your deadlines? Looking for strategic communications with perspective and practical steps?
Want to follow the story of my CBCA award-winning children's picture book authoring life?  Come along for the ride!
Strategy
Refine your organisation or business communications and make a difference.
I identify your direction, chart your pathway, articulate your voice, map content, develop smart, shareable content, nurture connections, engage customers and inspire action. 
Copywriting
You want your words to work. I get that you want to share relevant, worthy content that reflects your values and talks directly to your target market. Copywriting is how you tell your story.
I write easy to read and engaging copy for newsletters, websites and blogs for not for profits and businesses.
Children's author
Wondering if you are in the right place? Yup! I'm also a published children's author with Little Hare / Hardie-Grant-Egmont with the best-selling picture book Jetty Jumping. It's the winner of the 2022 Picture Book of the Year - Early Childhood and 2023 new release Sunday Skating (and more on the way). My passion is writing children's books, YA and short stories in a uniquely Australian voice for families to enjoy reading. I write to delight and inspire conversations.
BLOG
Take a gander at my latest posts
A most special honour. Jetty Jumping has been awarded the 2023 Speech Pathology Australia Book of the Year (5-8yrs) for contributions to language & literacy development.That's all Hannah Sommerville and I can ask for, that together we created a valued book that...
Looking for templates?
Helpful, affordable copywriting and communication planning templates for nfpos, organisations and individuals.
There's also FREE stuff to download.
COPY – A helpful script to ask for a testimonial for your website
CAMPAIGNS – A handy document for your media and influencers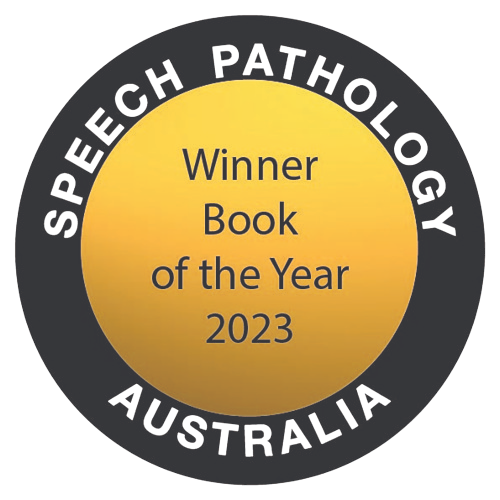 Speaking, events & workshops
After author speaking engagements, tailored school talks, story times, and workshops?
I can be booked through the following agencies:
Australia Reads ambassador
WORKSHOPS AND TALKS
I regularly host webinars, workshops, training courses and talks for small not for profits and businesses. I am also available for author talks as a published children's author with Hardie Grant. You'll next catch me at:
Watch this space – back for more book fun in 2024. Almost all Booked Out for Book Week 2024. 
Sorento Primary schools author program, and host of author panel 'Why I write fiction' with Kylie Ladd, Christian White, Chris Hammer & Eliza Henry Jones at Sorrento Writers Festival. Book tickets here
My next picture book, Sunday Skating illustrated by Hannah Sommerville is due for release in June 2023 in Australia, UK and Europe with Hardie Grant.
11am Sunday 7th June book launch Antipodes Bookstore 
I'll be dropping in and signing books at Rosebud BookBarn; Farrells Bookshop; Robinsons Bookstore, Frankston; Ulysses Bookstore Hampton; Benns Bookstore Benleigh; Thesaurus Books, Brighton; Grumpy Swimmer, Elwood; Leaf Bookshop, Asburton; Marty Martin Bookstore, Port Melbourne;
Book and Paper, Williamstown; Skate Studio, Truganina; Readings Emporium; Dymocks Melbourne; Hill of Content; Mary Martin City / Southgate; The Avenue, Richmond; Little Bookroom, Fitzroy North; Younger Sun Bookshop, Yarraville; Readings Kids, Carlton; QBD Werribee Pacific / Hoppers Crossing;  Robinsons Bookstore, Pacific Werribee; Cook and Young Booksellers, Geelong; The Book Bird, Geelong West; Dymocks, Waurn Ponds; Heads and Tales, Barwon Heads; Bookgrove Ocean Grove; Queenscliffe Bookshop
Book signings and bookstore visits at Dymocks (George St), Books Kinokunya, Gleebooks Glebe, Roaring Stories, Better Read than Dead, Gleebooks Dulwich, Potts Point Bookshop, Harry Hartog Bondi, Berkelouw Rose Bay and more. 
Throughout Book Week I join libraries and schools virtually and face to face to share Jetty Jumping storytimes, writer's notebook workshops and activities tailored for school and preschool children.
Now taking bookings. 
A Children's Book Week initiative.
10:30 – 11:30am Storytime with Cowes MYLI Library / Bernnineit
The night of nights for these important awards, announced at the State Library of Adelaide.