TESTIMONIALS
Don't take my word for it 
"We have worked with Andrea regularly for several webinars and a very well received newsletter bootcamp.
She has all the skills to back up what she teaches and communicates her knowledge in an accessible way with lots of practical examples. Our members learned real-world skills from Andrea to build their capability and do what they do better. We couldn't be happier with Andrea and will engage her as often as we can!"
Tina Vuong, Capability Building Coordinator
Andrea has a true passion for words and an informed insight into how to make them work, and build strategies around what we want to say and who we are talking to

.
We contracted Andrea to write strategy and copy for a number of project briefs which she turned into concise and comprehensive communications plans and tools that we could use immediately. When you work with Andrea you know you are in the best of care and consideration when it comes to articulating a campaign."
Ian Walker, Executive Director, Conservation Volunteers
Andrea has brought a wealth of experience and passion to a range of Flying Doctor campaigns, from our Kids Club program, to public relations campaigns such as 'Flick us a Flynn' and other media opportunities

.
 It has been wonderful to have Andrea's support. By simply providing her with a brief, I have had the comfort of knowing Andrea is across a project. This has assisted our busy team to focus on other priorities. Andrea has also provided media training to our executives – offering an understanding of media cycles and best practice approaches to issues management. Thank you Andrea for your commitment to quality communications, branding and service delivery!
Meagan Patroni, Communications and Marketing Manager, Royal Flying Doctor Service
We'd never sat back as an organisation and critically assessed what we communicate and how we tell it.

.
 Andrea provided us with a comprehensive Communications and Marketing Audit and developed a Discussion paper detailing opportunities and areas we had neglected. Her insight and contemporary communications knowledge gave us a fresh look at where we needed to head but also some straightforward actions that we could implement straight away. Andrea wrote, workshopped and delivered this material in plain speak that made sense to our entire team. Her strategic approach gave us great clarity.
Nick Wynn, Manager Planning, Bellarine Bayside Coastal Management
Andrea's work to identify our communication needs and market segments has put us in a great position to implement a comprehensive PR and media plan.
Steve Wright, Advance Community College
Andrea is world class at her profession.
Apart from being excellent at communications and copywriting, she is an outstanding advisor. I asked Andrea about modifying copy for my clothing brand, and for a not-for-profit. Both times she not only advised on the technical aspects of writing, but advised me about crafting the story to be more compelling. This was the real value add. Andrea views her job in the whole context of what the client is trying to achieve – not just the technical aspects of her profession. A great person as well, and very, very easy to work with – I will be using her as much as I can in the future!
Mark Wales, Founder, Kill_Kapture / CEO Younger Heroes
I have no hesitation in voicing my admiration for the work Andrea has done for our major community funding project.
 The Wellness Pavilion will positively impact on addressing adolescent anxiety and mental health issues. Andrea focussed our communications with the broader community, and guided our engagement with key partners. Andrea's enthusiasm and strong work ethic have contributed to the effective delivery of all outcomes. Through her networks, Andrea spreads communications and links across vast networks who are in a position to make an impact.
Geoff Seletto, Rosebud Secondary College / Wellness Pavilion
Stuck for inspiration to communicate you and your business? Then look no further than Andrea Rowe.
My team and I were daunted by the requirement of writing about ourselves and what we do. We're more than happy to handle busy stressful building projects but the thought of being creative and writing about ourselves was whole different matter entirely.
I would simply look at the blank screen lost for words and inspiration.
Andrea help us find the right approach and really spoke about who we are and what we do, she was amazing! Her creative writing, clever use of language and understanding were very refreshing and extremely helpful.
I can thoroughly recommend Andrea for anyone looking to explore and deliver new PR and Media management for their business.
Marc Milner, Delco Developments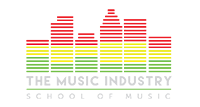 I am so pleased I was able to connect with Andrea and have her write the copy for my recent flyers.
 I have always done my own copy and the difference is enormous! She really reads how your business model works and expresses it how I would have liked to have but unfortunately could never get the emotion across! I recommend Andrea to anyone in business
Cheryl Beattie, The Music Industry
Testimonial from - The Royal Agricultural Society of Victoria
"

Andrea displays energy, tenacity and a genuine commitment to contribute. I have appreciated Andrea's capable and continual drive to develop comprehensive communications, targeted tactics and deliver results

.
With strengths in copywriting and strategic communications mentoring, Andrea displays endless enthusiasm and dedication to her clients. She possesses a keen eye and ear for communications opportunities and is extremely skilled in delivering creative connections and content. I've always admired how Andrea captures the essence of a message and conveys it in a way that whomever she writes for – she connects! She writes great copy and folds that into her knowledge of evolving digital communication platforms to develop and deliver comprehensive strategies for each campaign. I very much enjoy working with Andrea.
Jacqui de Kievit, Head of Events, Heritage and Foundation at The Royal Agricultural Society of Victoria
I recommend Andrea to anyone requiring support with their communications systems. With the impending transition to the NDIS, our organisation was entering a competitive market and we just didn't have it together; our communication to all stakeholders was lacking. Andrea came in and undertook a completed Communication Audit to set us on the right path

.
 She quickly understood our business and what we needed to achieve; her skills are amazing. Her recommendations have been easy to implement and have made such a difference; everyone now feels we are heading in the right direction! I can't recommend Andrea highly enough; she was a pleasure to work with.
Gail Foster, CEO, focus Individualised Support Services
Andrea's undoubted talents were put to full use when she arrived for a short visit to Central Australia.
I made sure that my tourism marketing and communications team were exposed to her wealth of knowledge and skills. She was really able to inspire with her state-of-the-art knowledge of creative communication techniques and left my team wanting to know more.
Andrea has that unique ability to turn boring repetitive media and PR material into language that demands attention. I totally admire her professional grasp of what makes engaging copy and her capacity to make a complex communication task look easy.
Stuart Ord, Director – Product development, Tourism NT
It was an absolute pleasure to have Andrea work with us on media for the Melbourne Water Kids Teaching Kids Conference recently.
Not being well versed in media "stuff", Andrea helped me to navigate this new world. She also understood the complexities of working with schools to coordinate media opportunities, liaising with ministerial offices and government departments and the needs of a small social enterprise.
Ally Borgelt, Community Engagement, Kids Teaching Kids
I enjoyed working with Andrea on Australia's first national media literacy conference for kids and young people. 
She was professional, responsive, and able to manage multiple and sometimes competing relationships. 
Saffron Howden, Editor, Crinkling News / Media Me Media Literacy Conference
Andrea has been a valuable contributor to developing and writing communications campaigns for Point Nepean National Park.
 Andrea has a knack for writing copy and providing story leads that have raised the profile of our community engagement programs, consistently achieving 'sold out' status for Parks Victoria's Junior Ranger school holiday programs and front page coverage in local papers. Andrea is a creative and engaging copy writer who speaks in real language and knows how to reach the relevant audiences.
Sally Hutchinson, Community Programs Coordinator, Point Nepean National Park, Parks Victoria
If you are struggling with getting your story out there for the world to sit up and take notice, Andrea is definitely the right fit for you.
 Andrea has managed to get my story out there and I'm excited about what the future holds for myself and my business. Before making contact I had absolutely no idea how to go about it. The media release I had written was pathetic at best, but Andrea being the professional she is, took my new program and made it shine!
Sarah Bruce, Director, Drive Skills 4 Life
Andrea is a complete professional! She has taken our communication strategy to whole new level and encouraged us to explore the use of social media in a more comprehensive manner.
 She quickly immersed herself in my business to understand my unique values. She facilitated the development of my Dance Pulse Blog and early content, wrote press releases, a newsletter strategy and ensured my key messages on social media were strong and clear. My website copy is second to none and we consistently rank number one on Google in our local area as a result. Thanks for helping us find our voice Andrea.
Melanie Gard, Director, Peninsula School of Dance
Andrea is really supportive of her fellow small businesses in the local community.
She often tags us in posts on social media to help raise awareness of our business or likes and shares things that we put up to create more engagement from our local community.
Laura Wattie, Director, Grendesign
DIG DEEPER INTO SOME OF MY PROJECTS