So the time has come to reveal some secret Coastwriter plans …together with The Skipper and the Squids I am hitting the road. The Coastwriter Blog is about to be coated in the dust of Two Kids and a Camper posts!
I'm taking my laptop and I'm off to live the white-bread Aussie dream, hitching the camper to the 4WD and heading around Australia.
We are off on our very own 6 month lap of the map!
You read it here first – on 28 June we embark on our little adventure, home-schooling the squids (we may also start playing banjo and swig moonshine) and popping up in the most unexpected of places.
Yes there will be regular blog posts, yes there will a swag of client's travelling with me in the mobile office and yes I am slightly crazy.
This is a much talked about dream as The Skipper takes long service leave, I take this here coastal blog on the road and we all take time to connect as a family and create some beautiful memories.
To help me plan I've started a little list. Actually it's about as big as some of the sheep stations we will be passing by.  It's a necessary tool as I was starting to hyperventilate while wrapping my noggin' around the to-do tasks of packing, renting out the coast shack, organising the home-schooling teacher outfit and getting the mobile office sorted.  If you feel so inclined to inhale and exhale along with me, you can download said Mega To-Do list here checklist to do and pack 2014.docx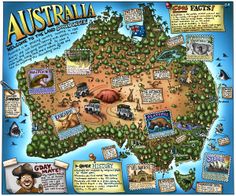 Watch this space for updates cause it's going to get all sorts of crazy in the next 3 mths here at Chez Coastwriter as we prepare.
In the meantime, I'll keep dishing up communications updates, coastal celebrations and community connections.